Conference overview: Innovators, disruptors and industry players are redefining senior housing — planting their stakes to carve out the next phase and reshape the future. The BUILD Conference is the premier event for senior living operators, architects, investors, builders, developers, and interior designers involved in the next generation of senior living development.
LCS Development is a proud sponsor and presenter at the 2023 BUILD Conference this fall in Orlando.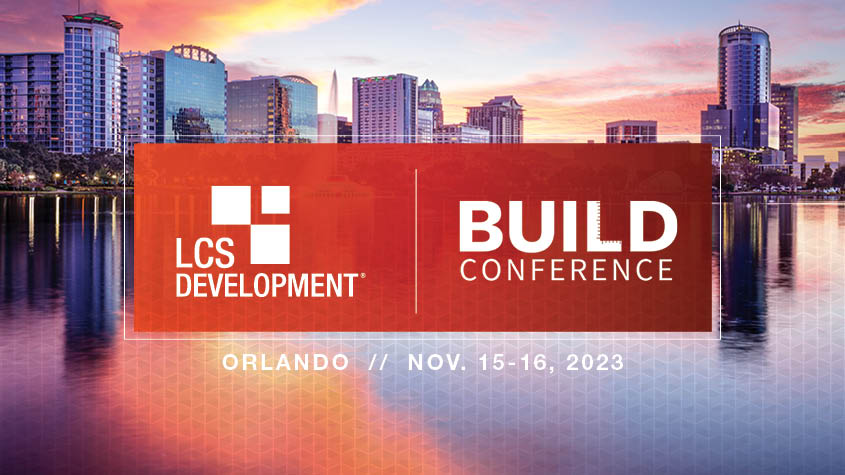 Join us for a presentation filled with senior living insights.
The Next Era of University-Based Senior Living: Accelerating partnerships, maximizing benefits
The benefits of university-affiliated senior living have long been clear, but the process of working with schools has been time-consuming and fraught with challenges. Hear how this model is evolving for the future to address these issues and make this model more accessible.
Todd Shaw, Vice President, LCS Development
Tiffany Cobern, Director of Senior Housing Operations, MedCore Partners
Laurie Steber, Executive Director, The Spires at Berry College