How to Stay Relevant in the Senior Living Market
Dec 28, 2022
Learn how senior living communities can remain relevant and profitable with redevelopment in today's market.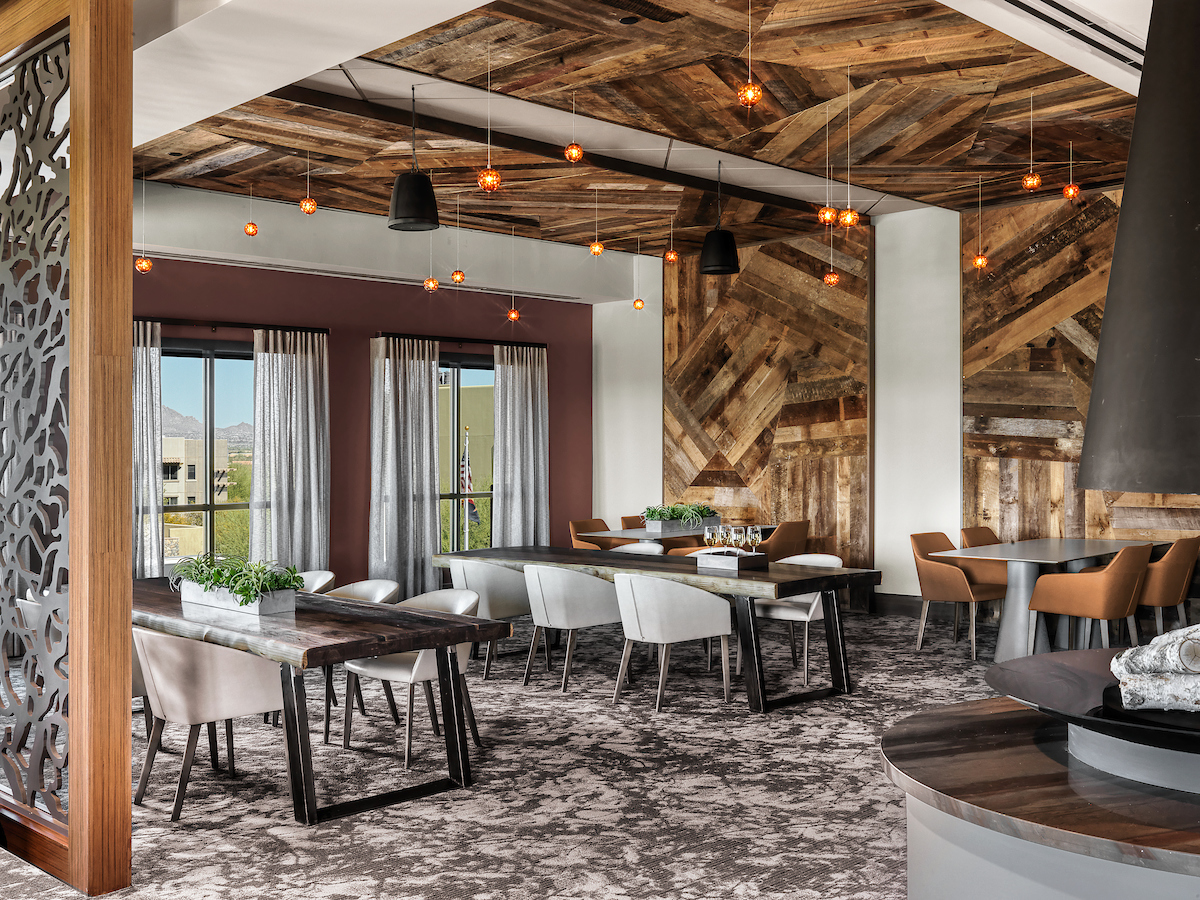 Analysts predict that the senior living market is expected to continue its recovery from the COVID-19 pandemic. While there are positive signs for the industry, including aging populations moving into retirement and supportive healthcare legislation, there are concerning economic factors, such as inflation, rising interest rates, and a slowing housing market. All of which play a part in future profitability and relevancy for the senior living industry.
We'll look at how senior living communities can remain relevant in today's market, the desires of residents, and the importance of defining your vision to stay on track.
Remaining Profitable in the Senior Living Industry
Seniors living on fixed incomes and navigating adverse economic conditions may be forced to make tough choices about their retirement living. To stay profitable and affordable, community managers must balance resident demands for innovative options, high value services, and amenities while also keeping costs down.
Seniors today want to keep their active lifestyles, be more involved in the community, and are interested in preserving health and wellness for years to come. Trends we see at LCS are showcased in a recent redevelopment project at the Toby and Leon Cooperman Sinai Residences of Boca Raton. This project added in-demand 5-star luxury amenities, including cocktail lounges, themed dining venues, movie theatres, indoor/outdoor pool and fitness centers, and spa.
Adults ages 62 and up no longer need to settle for average when choosing a senior living community. Senior living community owners and managers should assess their vision and mission. Does it align with the vision of seniors today and not ten years ago? Does the community have the latest services, high-tech amenities, equipment, furnishings, clinical programs, and so forth to meet resident demands?
Let's look at the four main pillars for creating a vision for your senior living community.
1. Define Your Vision for Your Senior Living Community
To create a compelling vision for your community and your team, you'll need to do a bit of work upfront. Keep in mind that this vision shouldn't be written in stone, but be a fluid, living document with the ability to evolve as goals are met, and conditions change.
Creating a vision might require brainstorming sessions, or scanning over the results of a recent survey. Employees and residents can offer a wealth of information regarding values that are important to them as well as ones that are missing.
Simple questions to ask in a brainstorming session include:
What do we do?
Why do we do it?
How do we do it?
Who do we do it for?
What values do we bring?
What are our aspirations?
Defining the vision is a chance to ensure alignment with the community's strategy and offerings. If stakeholders and employees disagree with your vision of your senior community, it is almost certain to fail. Getting buy-in from employees is crucial for the vision and mission to be fulfilled. A vision or mission statement is part of a strategic plan with actionable steps and unity in decisions and outcomes.
2. Research the Senior Living Industry with Market Analysis
As you define the vision of your community, a market analysis will help determine success factors, trends, market conditions, and existing developments. A market analysis will reveal potential or evolving threats. Threats could include:
Overbuilding
Lack of workforce
Lagging economic indicators
Construction costs
A senior living community market analysis should have standard benchmarks to gauge if the market is attractive. A few benchmarks to include are:
Growth of senior population over five years, over 10. Is the population declining or increasing?
Income levels and other demographic analytics.
What percentage of the market is Medicare or Medicaid qualified?
Are there other living alternatives for seniors in the area?
These are only a few of the standard benchmarks. A thoughtful senior living market analysis should identify trends, demographics, competition, growth rate, cost structure, market size, market gaps, and profitability.
3. Competitive Analysis of the Senior Living Market
The next important analysis for a senior living business strategy will come from your competitors. By conducting a competitive analysis, you can learn about the emerging trends your competition utilizes and uncover any gaps in your community. Use the knowledge gained from conducting an analysis of your competitors to improve weak areas of your business and celebrate your successes and areas of strength through marketing.
A competitive analysis is a deep dive involving researching your prominent competitors to get insight into their community and their sales and marketing strategies. An analysis for a senior living community could include your competitors:
Weaknesses
Strengths
Culture
Services and amenities
Pricing
All differentiators
Building features
Geography and location
Customer reviews
4. Analyze your Current Senior Living Community Campus
You've completed a strong analysis of your competitors; don't forget to do the same for your community. Will your community need to be redeveloped or remodeled to maintain or increase relevancy? Will net operating income (NOI) be affected? Positively? Negatively?
Unless your community is in severe and urgent need of updating, perhaps there are ways managers can increase relevancy that don't require significant construction. For example:
New trends that seniors are demanding for their community include:
Focus on Consumer Needs to Maintain Relevancy
To keep your senior living community relevant and profitable your residents' needs must be met. If residents are moving to different communities, you'll need to do a thorough assessment to find out why and make adjustments if competitors are offering services and amenities you don't offer. Senior living differs from five years ago, let alone 10 or 20 years ago. To stay relevant in a hyper-competitive market, you'll need to adapt and modernize.
LCS offers senior living solutions that will set your community apart. Our wealth of senior living experience in master planning, development, redevelopment and management, means we collaborate with you and your team to ensure your community remains relevant for years to come.
With more than a half-century of expertise, LCS can help determine which products, solutions, and services can benefit your market. Learn more about strategic planning, redevelopment of communities and more. Contact us today!
Subscribe to LCS Insights
Thank you for filling out our form. You may now download articles.