Argentum Announces LCS CEO Joel Nelson as Board Chairman
May 18, 2022
Argentum is the premier national trade association representing senior living operators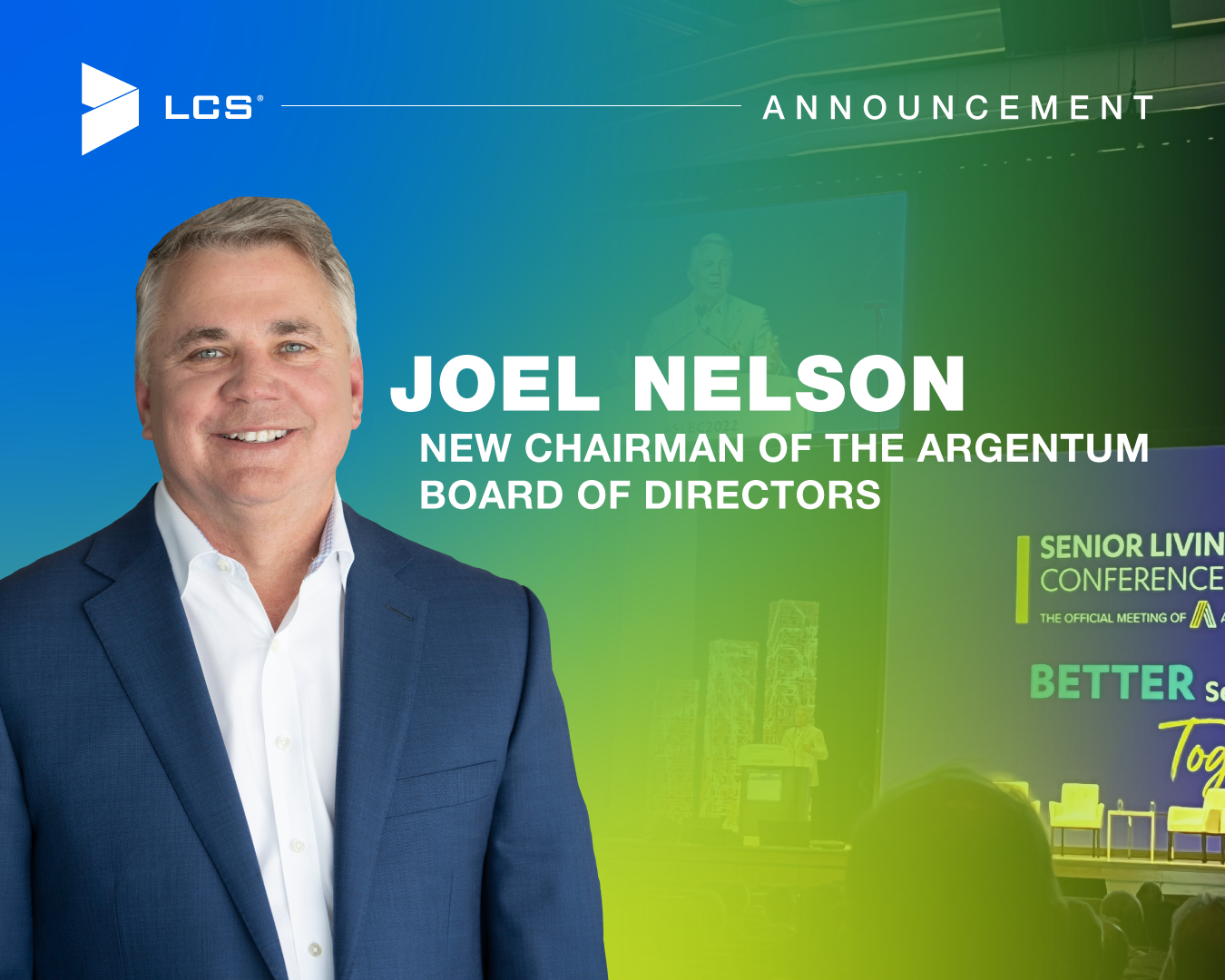 LCS announced this week Joel Nelson, LCS president and CEO, was elected to serve as the chairman of Argentum's board of directors. Argentum is the premier national trade association representing senior living operators, residents, and their families. Along with its state partners, its membership represents approximately 75 percent of the senior living industry.
"Those who have committed to serving seniors understand the importance of collaborating to move our industry forward," says Nelson. "We have a lot of work to do, but the work we do has tremendous purpose. I am honored to see that purpose through and help shape the future of senior living as Chairman of the Argentum Board of Directors."
Nelson's 36-year career in senior living began as an administrator-in-training. Since then, he has played an integral role in starting the company's real estate business and served as chief development officer and chief operating officer before being named CEO in 2018. As president and CEO, he is responsible for leading all business lines in the LCS Family of Companies, which includes an operating portfolio of more than 130 communities. He also uses his experience to serve on various community and industry boards.
Nelson has served Argentum in a variety of roles. Most recently, he was vice chairman on the board and co-chair of the public policy committee helping to increase awareness and advocacy for key issues affecting the senior living industry. He officially assumed the chairman role at the 2022 Argentum Senior Living Executive Conference in Minneapolis, Minnesota.
Subscribe to LCS Insights
Thank you for filling out our form. You may now download articles.