LCS Development

Life Care Services
LCS Development Begins Expansion at Plantation Village in North Carolina
Dec 10, 2021
Plantation Village, the first and only life plan community in Wilmington, North Carolina, has partnered with LCS Development to start construction on a phased expansion project to add more residences and amenities for its residents. LCS Development will oversee the development, design, and construction of the multi-million dollar expansion. Herbert J. Sims & Co. guided the financing of the project. Construction is set to be complete by May 2023.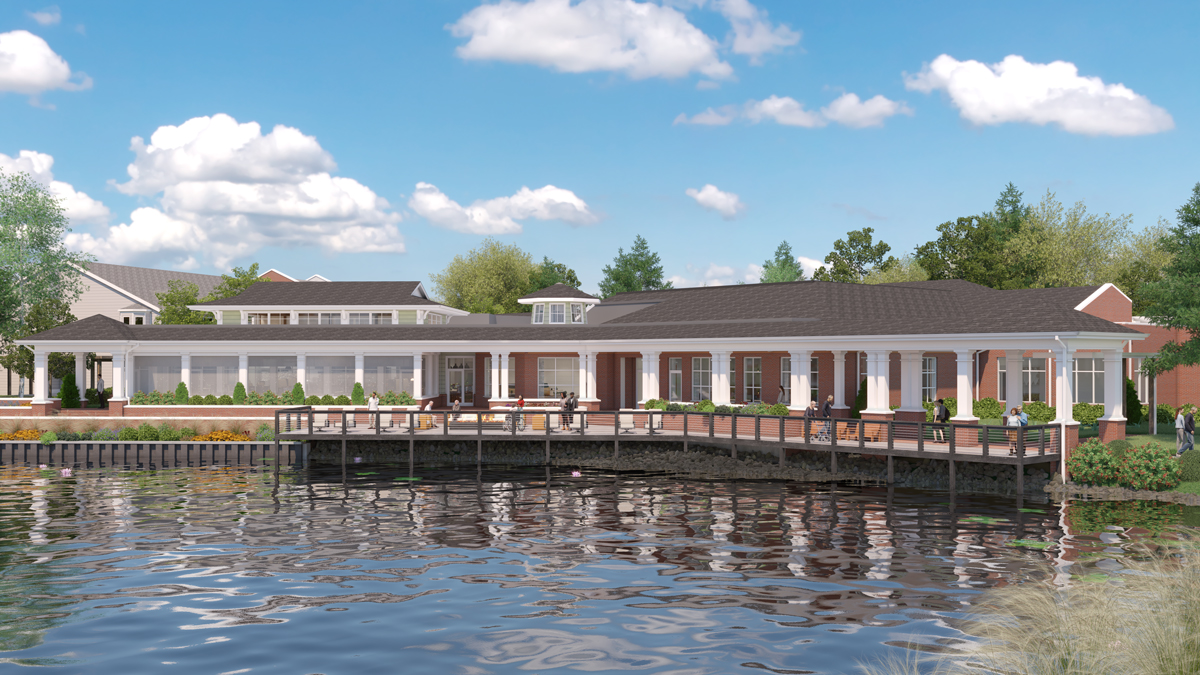 Once completed, the expansion will include 44 new independent living residences with covered parking. It will also include a new artisan studio, woodshop, dog park, cocktail bar and billiards room, more indoor and outdoor dining options, and expanded garden area for residents. A theater room, board room, and creative arts room are also planned.
"We have a longstanding relationship with Plantation Village and share their commitment to enriching and improving the lives of seniors," said Nick Herrick, Director, LCS Development. "We have worked side-by-side with the Plantation Village Board to ensure they have a master plan that thoughtfully guides their development to position them well for the future. This project is an exciting outcome of that work."
Other project partners include CJMW Architecture who has designed the expansion to align with the North Carolina architecture currently found throughout Plantation Village. FL Blum/McKinley will serve as the general contractor on the project.
"LCS Development's expertise has brought this project to life for the current – and future – residents of Plantation Village," said Charles Earney, Plantation Village's Board Chair. "They have kept our mission of enriching the lives of our residents front and center. The enhanced facilities and new homes this project will bring to our beautiful campus will do that."
Plantation Village is managed by Life Care Services, An LCS Company.
About LCS Development®
LCS Development, An LCS Company, is a full-service third-party developer of Life Plan and rental communities solely dedicated to designing and developing senior living communities since 1971. It has experience in helping owners and sponsors develop highly complex projects in markets throughout the United States. Utilizing four decades of in-house expertise and single-source precision ranging from master planning and design to construction management, sales, finance and more, LCS Development has helped develop more than $2.6 billion worth of projects in the last 10 years. At LCS Development, Experience Is Everything. For more information, visit lcsdevelopmentLCS.com.
About Life Care Services®
Life Care Services, An LCS® Company, established in 1971 and based in Des Moines, Iowa, is the largest manager of Continuing Care/Life Plan communities and the second largest manager of all types of full-service senior living communities in the nation. Life Care Services currently provides operations, and marketing and sales management services for not-for-profit and for-profit Life Plan communities, formerly known as Continuing Care Retirement Communities (CCRC), and rental independent living, assisted living, and memory care communities nationwide. For more information, visit lifecareservicesLCS.com.
Subscribe to LCS Insights
Thank you for filling out our form. You may now download articles.