LCS Named 2023 Gallup Exceptional Workplace Award Winner
Mar 29, 2023
LCS is one of only 57 companies selected by Gallup to receive an Exceptional Workplace Award this year.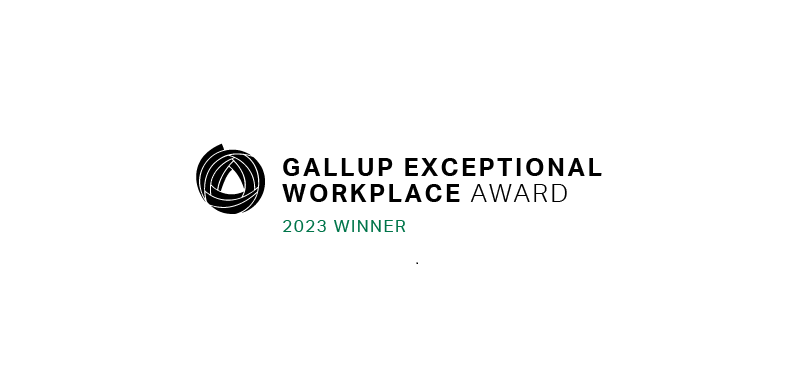 LCS, the nation's third largest senior living provider, has been selected as a 2023 Gallup Exceptional Workplace Award (GEWA) honoree. This is the first time LCS has been selected for Gallup's invitation-only award that recognizes the most engaged workplace cultures in the world. LCS is one of only 57 companies selected by Gallup to receive an Exceptional Workplace Award this year.

After another year of unpredictability in the workplace, Gallup found that LCS continued to put their employees' engagement at the center of their business strategy, embedding engagement throughout their company culture.

"This award is a tremendous honor because it places LCS among an elite group of employers who have been recognized for their exceptional organizational engagement and culture," said Monica Friedman, LCS EVP/Chief Human Resources Officer. "Our culture has helped to attract some of the top talent in our industry. We are thankful that Gallup - and our employees - recognize LCS as an employer of choice and extraordinary place to work."

Gallup's meta-analysis on team engagement and performance is the most comprehensive workplace study ever conducted, with data on more than 2 million employees in 276 organizations across 54 industries and 96 countries. Highly engaged organizations significantly outperform their peers in important business outcomes, including customer ratings, profitability, productivity, turnover, safety incidents, shrinkage, absenteeism, quality, wellbeing and organizational citizenship.

"Gallup's 2023 GEWA winners proved that even during some of the most challenging times, strong cultures are resilient and find new ways to get work done and meet customer needs. These organizations continued to make employee engagement a central cultural priority as part of their business strategy, and they maintained record levels of employee engagement while achieving or exceeding their business goals," said Jim Harter, Gallup's chief scientist of workplace management and wellbeing.

Earlier this year, LCS was recognized as a Top Workplace USA winner. And, Life Care Services, An LCS Company, has become the first and only senior living company to rank first in customer satisfaction for four consecutive years among independent senior living providers in the J.D. Power 2022 U.S. Senior Living Satisfaction Study. To learn about career opportunities at LCS, visit: lcsnet.com.

For a complete list of GEWA winners and more about the selection process, visit the Gallup 2023 GEWA winners' page.
Subscribe to LCS Insights
Thank you for filling out our form. You may now download articles.