Life Care Services announces 2023 Chef of the Year finalists
Jun 12, 2023
A live cook off and celebrity judge will be on tap for the final competition on Aug. 3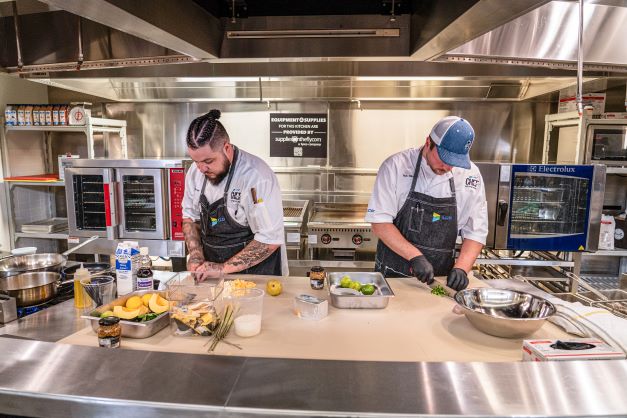 Life Care Services, An LCS Company, has announced the five finalists for its 2023 "Chef of the Year" competition and introduced the addition of a celebrity judge for the event. The annual competition establishes a friendly competition among dynamic, hospitality-focused community chefs across the organization, and is a celebration of the incredible talent exhibited every day in Life Care Services communities. Finalists were announced live during the 2023 LCS Leadership Summit in Denver, CO, and live streamed to each applicant community.

The five chef finalists will compete in a three-round, "chopped-style" cook-off in front of a live audience – including celebrity chef Christian Gill – on Aug. 3 at the Sysco Test Kitchens in Houston, Texas. The top two chefs will advance to a final round to compete for the 2023 LCS Chef of the Year title and a grand prize of $10,000.
The five Chef of the Year finalists include:
• Kira Eggert – Sedgebrook Senior Living, Lincolnshire, IL
• Robert Mueller – Timber Ridge at Talus, Issaquah, WA
• Rob Silkey – Trillium Woods, Plymouth, MN
• Charles Williams Jr. – Freedom Pointe at the Villages, The Villages, FL
• Eric Woodall – Danberry at Inverness, Hoover, AL

Celebrity Chef Christian Gill is best known for his numerous executive chef roles and culinary competitions including a victory on time on Beat Bobby Flay. He is currently dominating the airwaves on Guy's Grocery Games: Summer Games and is a colorful competitor on Netflix's Snack vs Chef. Chef Christian's depth of culinary knowledge on the history and usage of spices lead him to join the Spiceology team in 2022 where he assists foodservice partners with flavor matching and culinary innovation.

"The interest and competition at this event continues to grow year over year," said Jaclyn Gardner, Event Chair and Director of Operations Management for Life Care Services. "Even more important, I am thrilled to showcase true artistry, culinary skills and experience these chefs bring to our residents and their communities every day."

Chef of the Year finalists were selected by a steering committee who reviewed applicant recipes, plated dishes and videos highlighting work in their respective communities. Additional information on how to watch the finalist competition will be announced closer to the event.

Subscribe to LCS Insights
Thank you for filling out our form. You may now download articles.