Position Your Community for Success with a Good Master Plan
May 26, 2021
Building the future of your senior living community In the past year, many projects were set aside, but now's the time to start focusing on a master plan for your community to keep it successfully positioned and operationally sound.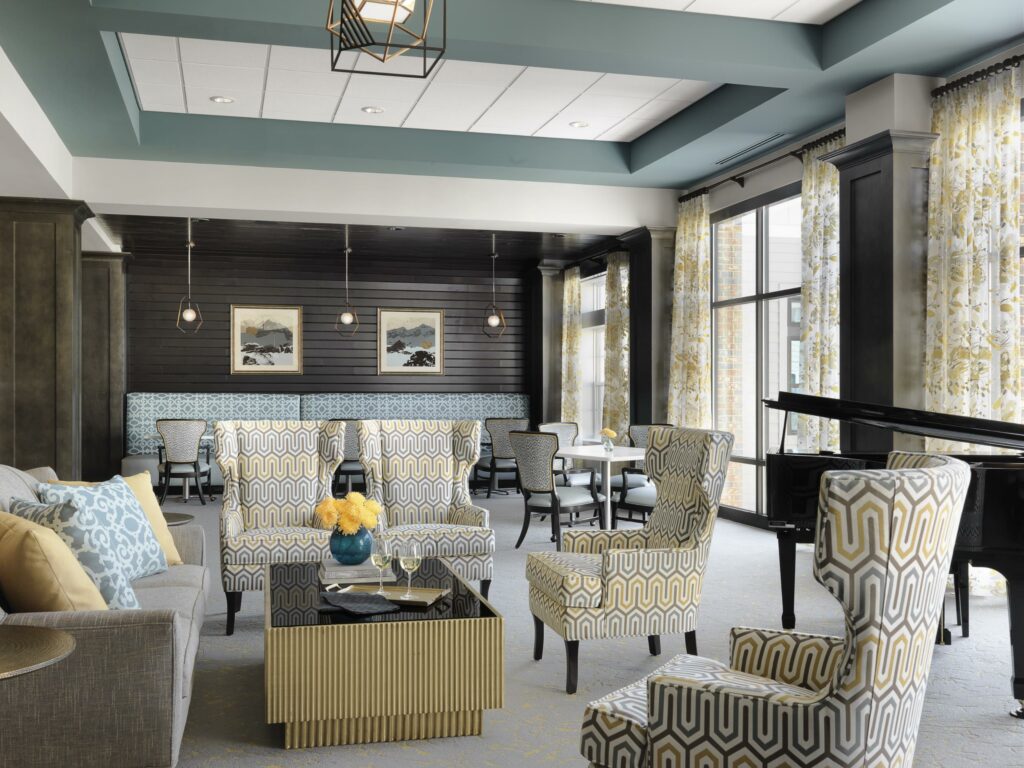 Building the future of your senior living community
In the past year, many projects were set aside, but now's the time to start focusing on a master plan for your community to keep it successfully positioned and operationally sound. Without some type of capital improvement plan — often as soon as 10 years after opening — senior living communities risk falling behind in the marketplace and experiencing a decline in resident satisfaction.
Your Master Plan
To continue delivering exceptional experiences for your residents while growing market share, plan ahead to meet and exceed consumer expectations. A good master plan process follows three phases to identify comprehensive steps for building a successful future for your community.
An effective master plan includes a full assessment of industry trends, marketplace insights, competitive analysis and consumer expectations. The process should also consider feedback from community residents and a competitive analysis, comparing your community to others in the market. Be sure to address all aspects of your campus to find unique solutions to help the community thrive.
A master plan helps stakeholders look past immediate needs and ideas to consider and prioritize resident needs for the next several years. This process helps identify the financial backing needed to keep your senior living community relevant in the market and provides the services and amenities residents desire.
The plan could include improvements that:
• Modernize apartment amenities for services.
• Increase accessibility.
• Replace aging buildings and infrastructure.
• Increase financial reserves and operating income.
• Expand charitable mission.
Master Plan in Action
The board of directors for Rolling Green Village and LCS Development have collaborated since 2009. For more than a decade, LCS Development has managed the community's projects and revisits the master plan at the completion of each phase.
Incorporating current resident input, LCS Development transformed the clubhouse so residents could gather to socialize. For this expansion project which opened in October 2020, the team designed a fitness center and spa, and a second dining venue for residents to enjoy. An arts studio and auditorium also provide new spaces for resident activities and entertainment. The new design enhances the senior-friendly environment in the community. For example, a more accessible walkway and better use of space was realized when stairs were eliminated. Improvements at Rolling Green Village deliver value to current residents and attract future residents.
Begin with a Master Plan
When considering redevelopment or new development at your senior living community, find an experienced partner to guide the master planning process. Taking time to develop a long-term plan will help increase the community's success and ultimately deliver value and increase resident satisfaction.
To learn more about LCS Development and how it helps senior living communities create rich resident experiences and thrive in their markets, read the master planning white paper.
---
Backed by the power of the LCS Family of Companies, LCS Development collaborates with Life Care Services, to learn what residents seek in a senior living experience. Life Care Services ranked highest in customer satisfaction with independent senior living communities by J.D. Power two years in a row, scoring highest in all six categories conducted by the independent study —including price paid for services. That expertise is an advantage in developing senior living communities and helps LCS Development create designs that deliver value and enhance resident engagement.
Subscribe to LCS Insights
Thank you for filling out our form. You may now download articles.