Top Redevelopment and Growth Opportunities for Senior Living: Part I
Feb 8, 2021
Rental communities, building conversions and university-based retirement communities are focus areas for senior living senior living community. While optimism is rising due to a coronavirus vaccine, many senior living providers continue to pause on repositioning and expansion plans.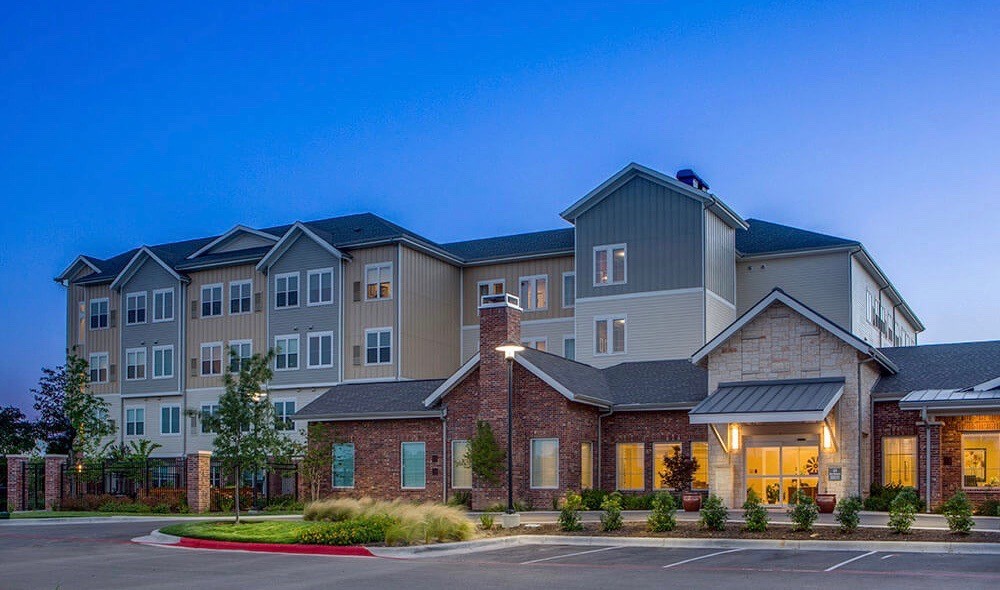 Rental communities, building conversions and university-based retirement communities are focus areas for senior living
While optimism is rising due to a coronavirus vaccine, many senior living providers continue to pause on repositioning and expansion plans.
"Some are looking forward, though, like we are, and that's our recommendation," says Ted MacBeth, senior vice president and director of life plan development for LCS Development. "It's best to be proactive; stay ahead of the game and the competition."
In the first of a two-part blog, we look at three of five focus areas for redevelopment and growth in 2021 and beyond.
1. THE RISE OF RENTAL FOR THE MIDDLE MARKET
Research from NIC and a team of universities reveals there will be 14.4 million middle-income older adults in the U.S. by 2029. It's expected that approximately half will lack the financial resources to afford senior living at today's market rates.
"There's a hole in the middle market for living options," Mac Beth says. "Rental Communities are a good fit to meet middle-market demand."
While Life Plan Communities may include 70,000-90,000 square feet of amenity space, a health care (skilled nursing) component, and 300 plus independent living apartments to offset high overhead costs, reducing scale is the key to lowering costs for Rental Communities.
"Developing fewer units results in less site and amenity space required," explains MacBeth. "Assisted living and memory care are included instead of skilled nursing care to control costs. The unit mix for independent living apartments in Rental Communities also shifts."
Life Plan Communities typically consist of 20%-30% one-bedroom apartments, with the remainder being two bedrooms or larger. For Rental Communities, the one-bedroom versus larger apartments mix is higher with more efficient sizing because of fewer couples.
"There are design strategies for Rental Communities to keep costs more modest," MacBeth notes.
Location is another important strategy for Rental Communities. High traffic locations offer prime visibility to older adults who often make quicker decisions, moving in and out more frequently. Strategically located Rental Communities also offer easy access to health care services like doctor offices and medical clinics, as well as retail and entertainment.
2. HOTEL AND OTHER PROPERTY CONVERSIONS
LCS Development is investigating reuse or conversions of existing buildings into senior housing. Defunct hotels area prime conversion opportunity if the location is right and building is viable.
"The building needs to adhere to the right building codes if assisted living and memory care are part of the concept," MacBeth explains. "Hotel conversions are an opportunity to serve the middle market."
Most hotel rooms are too small, at an average of 350-400 square feet, for independent living. It likely requires combining rooms to make senior living apartments. In terms of amenities, most hotels have similarities suited for senior living with multiple dining options, a fitness area, and multipurpose or conference rooms that could be retrofitted.
The decline in the retail industry causing vacated stores and malls also presents senior living opportunities that could serve the middle market, MacBeth says. "Not that you would use a big-box store, but you may be able to convert an anchor store into a senior living community and have it fit within the surrounding properties."
3. UNIVERSITY-BASED RETIREMENT COMMUNITIES
"We expect retirement communities on college campuses to grow, and the pandemic could spur further partnerships," says Todd Shaw, director of development services at LCS Development.
Universities have experienced reduced enrollments due to the pandemic, resulting in funding gaps for staff and programs. Monetizing excess land for the development of a senior living community is a strategy many universities are executing. The connection creates an intergenerational opportunity for the students and life-long learning for residents.
See this post about the win-win opportunity with university-based retirement communities and LCS Development's Broadview—Senior Living at Purchase College.
In the second of this two-part blog, find out why LCS Development is bullish on existing campus redevelopments and satellite campuses, and discover tools and resources we bring to ensure a project's success.
Contact us to learn how our in-house senior living experts help you make research-based decisions and confidently position your project in the marketplace. From concept to completion and presales to buyer retention, LCS Development shares your vision and passion to reach your community's unique goals.
---
ABOUT LCS DEVELOPMENT
LCS Development, An LCS Company, is a full-service third-party developer of Life Plan and rental communities solely dedicated to designing and developing senior living communities since 1971. It has experience in helping owners and sponsors develop highly complex projects in markets throughout the United States. Utilizing four decades of in-house expertise and single-source precision ranging from master planning and design to construction management, sales, finance and more, LCS Development has helped develop more than $2.6 billion worth of projects in the last 10 years. At LCS Development, Experience Is Everything. For more information, visit lcsdevelopmentLCS.com.
Subscribe to LCS Insights
Thank you for filling out our form. You may now download articles.