LCS

LCS Development

Life Care Services
Why is Strategic Planning Important?
Dec 22, 2022
Discover what a strategic plan is and why it's essential for senior living communities to navigate challenges and live up to their full potential.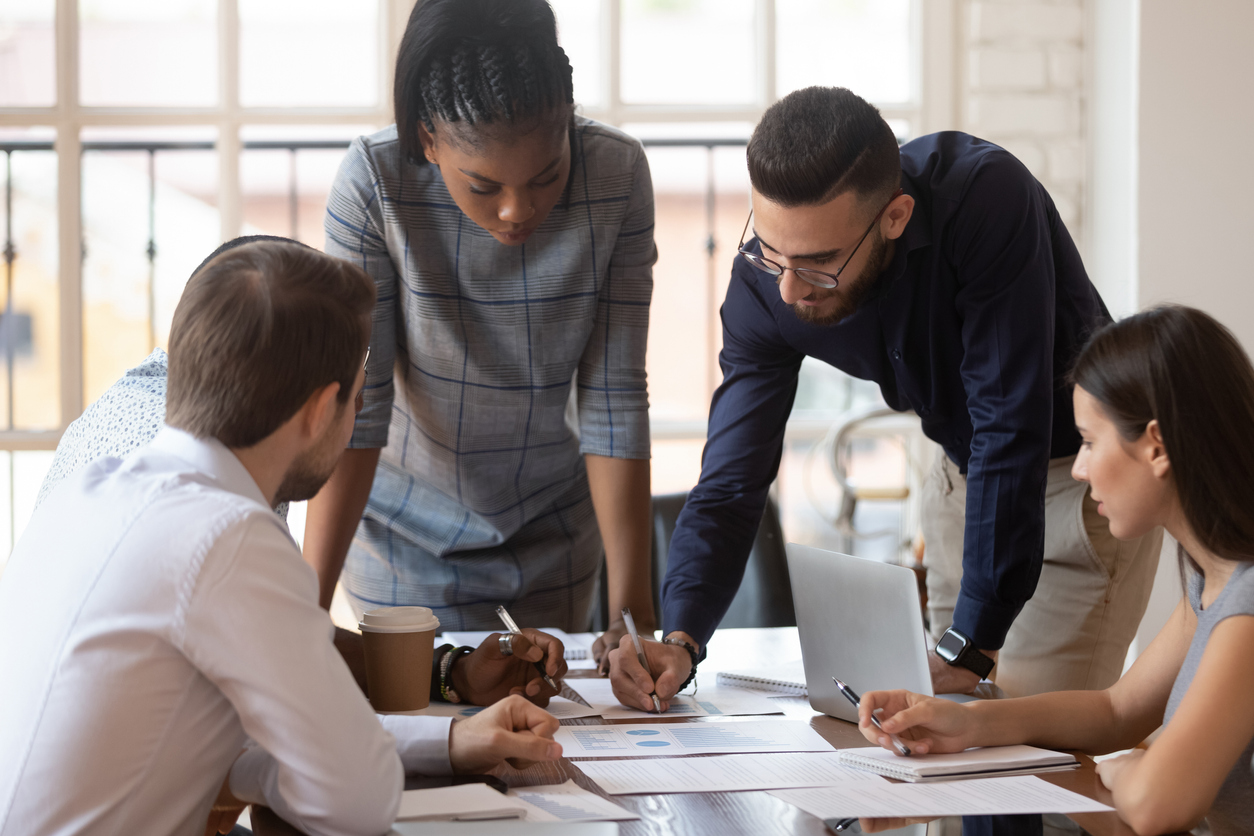 The last few years have been challenging for all of us in ways we never imagined. Today's senior living leaders face an unpredictable landscape, with regulatory challenges, labor demands, inflation impacts, and the usual day-to-day pressures of operating communities. How your organization navigates through these challenges will rely on the strategic plan you create today. To successfully navigate unforeseen challenges, we believe in proactive planning. That includes a solid master plan and strategic plan for every senior living community.
We'll discuss in more depth what a strategic plan is, why it's essential for senior living communities, the benefits of having a plan, and a general outline. In addition, we'll look at master planning as a crucial support to a strategic plan and how combining the two will help your community live up to its full potential.
What is Strategic Planning
Although they differ in several ways, it's easy to confuse strategic planning, master planning, and operational planning. An operational plan focuses on short-term strategies and initiatives to run day-to-day operations. Strategic planning identifies ways a community will adapt to sudden changes and emergencies to be ready for the future. Strategic planning is focused on long-term goals and goes well beyond the basics. As a strategic plan will focus on the future, a master plan will give direction. Let's look more at master planning and its relationship to a strategic plan.
Master Planning
To help navigate the complexities of running or developing a senior living community, organizations will benefit from strong, focused master plan. Master planning is a high-level assessment of the market, site, physical plant, resident programming, competition, industry trends and regulatory issues. Upon completion, a master plan will include development, site, phasing, financial and operational plans with details and clear steps to successfully reach long-term goals. A master plan is used to inform a strategic plan and when combined can be used for long- and short-term strategies. Master planning provides direction that will support the strategic plan.
A successful master plan will have three components:
Assessment of community in its current state.
Collaboration to discuss development strategies, design, and financial feasibility.
Delivery of final plan.
Our master planning process can help senior living communities identify a long-term vision to maintain or improve market positioning. For a unique approach to master planning for senior living communities, read the LCS white paper Master Planning: Essential Roadmap for Senior Living Communities. As we move deeper into strategic planning it will become clear how a master plan will complement and support your senior community's strategic plan.
A Strategic Plan's Purpose
Strategic planning is the organization's way of creating and defining the strategy and direction. Strategic plans illustrate how to best allocate resources in order to reach business goals. These tactical business plans are about creating a long-term strategy for success for a retirement community.
Producing a plan can be time-consuming. It's essential to allow plenty of time for the strategic planning process and to partner with experts who understand the unique nuances of senior living. Make sure all critical stakeholders are involved in the process from the beginning to ensure alignment and support. In general, there are five steps in strategic planning.
Determine the Vision

Examine where you are now. Look at what you do right and what needs to be improved. What are the threats in your area, as well as potential opportunities? Generally known as a SWOT analysis – strengths, weaknesses, opportunities, and threats, determining each component will give you a comprehensive look at where your business is now.

Prioritize Objectives & Goals

Now it's about looking ahead. Use the gaps identified in step one to create goals for the future. Keep your mission statement as a focal point. Don't be vague or broad with goals. Look for objectives and goals that will have the most significant impact, whether you're looking to improve upon customer service, or improve performance or operational goals.

Develop Strategic Plan

Strategic plans are generally built out with a three- to five-year completion timeline. Therefore, it's essential that everyone is in alignment with the strategy. Make sure teams are committed to the implementation, vision, and goals. When everyone is on board, working across teams becomes more manageable as all share the same vision.

Execute Strategic Plan

After reviewing and editing the process, your strategic plan is complete. In order to have buy-in, team members should be well aware of any new responsibilities. Communication, both at launch and along the way, is crucial for successful execution.

Review, Measure & Modify
There is no set time frame to monitor the plan. You may find you need to review every quarter or once a year. Whatever the time frame, the primary purpose of reviewing and monitoring the plan is to ensure everyone in the organization continues to understand the mission. Strategic objectives, goals, and KPI's should be measured to evaluate a possible plan correction.
Challenges to Strategic Planning
You may find challenges to building and maintaining the strategic plan. Challenges could include:
Lack of accountability
Poor communication
Alignment of goals
Lack of buy-in
Not all challenges can be avoided, but having buy-in from your team is critical. You can get your team on board in a few ways. These include:
Sharing the vision with your team.
Involving every department with creating or generating ideas and solutions.
Asking for feedback from teams along the way. This can be done with anonymous feedback tools, summaries, or in group settings.
Establishing a support chain throughout the organization. Employees respond better knowing how they can support and achieve the company's goals and vision.
Don't fall back to normal. Change can be exciting, but when things get back to "normal," some may lose focus on the objectives. Continue to have meetings to remain focused and excited about the plan.
What are the Benefits of Strategic Planning
A significant benefit of strategic planning is creating a focused vision throughout every department and employee. With a concentrated idea comes organizational-wide efficiencies, which further support a laser focus on the direction of every senior living community. Furthermore, strategic planning can give your business a competitive edge. If your business is prepared for adverse situations and your competition is not, it's easy to see the advantage. A well-executed strategic plan can also increase productivity and of course profitability.
Still not convinced? Consider the following additional benefits of strategic planning.
Increase Organization-Wide Efficiency
With an effective strategy, an organization can identify strengths and areas in need of improvement.
Promotes Proactive Initiatives
Strategic planning can energize a department and the entire company. Make sure to schedule meetings well in advance and remove distractions. During these meetings, ideas and goals can come from anyone. Those active in building a strategic plan guide the future, not just react to events, which is an exciting process.
Pinpoints a Direction
Further benefits of strategic planning include having a focus on vision and direction. Through a strategic plan, as an organization, you can determine the direction you want to move that aligns with your short-term goals and long-term goals. Whether you want to increase occupancy, renovate, or add additional amenities, the strategic plan can significantly aid an organization in visualizing the future.
Helps Create Longstanding Success
A comprehensive strategic plan will specify the business initiatives well into the future, this helps build a framework for future decision-making and moves the company as one cohesive unit. Again, with a plan in place, the entire organization moves as one, clearly understanding actions that will produce results. When emergencies arise, as they will, a strategic plan offers a proactive response to any crisis.
What are the Elements of an Effective Strategic Plan
With a robust strategic plan in place, the community positions itself for success at many levels.
Every effective strategic plan will have elements to it which should:
Describe the vision and mission
Detail the core values of the plan
Align with the company's objectives
Find strengths and weaknesses
Determine goals and objectives
Implement new changes
What is Strategic Planning for Senior Living Communities?
As we've seen lately, strategic planning for senior communities is vitally important, which is why LCS created Envision. LCS Envision helps your community rise above the competition by equipping operators with an innovative and clear plan.
What is LCS Envision?
The LCS Envision is a strategic process that delivers exceptional results for strategic planning in the senior living sector.
LCS 4 Principles of Success
When building a strategic plan, keep these four planning principles in mind for creating a solid strategic plan.
Define the mission and vision
Ask the "why"- why are we doing this
Evaluate the research and start the planning phase
Communicate the plan to stakeholders
LCS Envision team will set your community up for success by:
Developing a comprehensive and innovative strategic plan personalized for your community's needs and future forecast.
Offering actionable steps for successful operation.
Delivering consensus-based decisions with a unified outcome.
It's easy to allow the day-to-day challenges and demands to take up all of your team's energy and resources. A flexible strategic plan with an experienced partner at your side will keep attention focused on crucial issues and give management and teams the capability to quickly adapt to the changing and challenging conditions. A strategic plan is an absolute must for the senior living sector.
LCS is a leader in strategic and master planning, and redevelopment of senior living communities learn more on how we can support your vision today and tomorrow.

Subscribe to LCS Insights
Thank you for filling out our form. You may now download articles.