Qualities to Look for in a Third-Party Senior Living Development Partner
Mar 8, 2023
Growth leads to challenges, but a trusted relationship with a third-party development partner is critical for future progress. It's common for companies of any size to hit a few bumps along the way. Technology evolves, consumer demands change, and many other factors can come into play.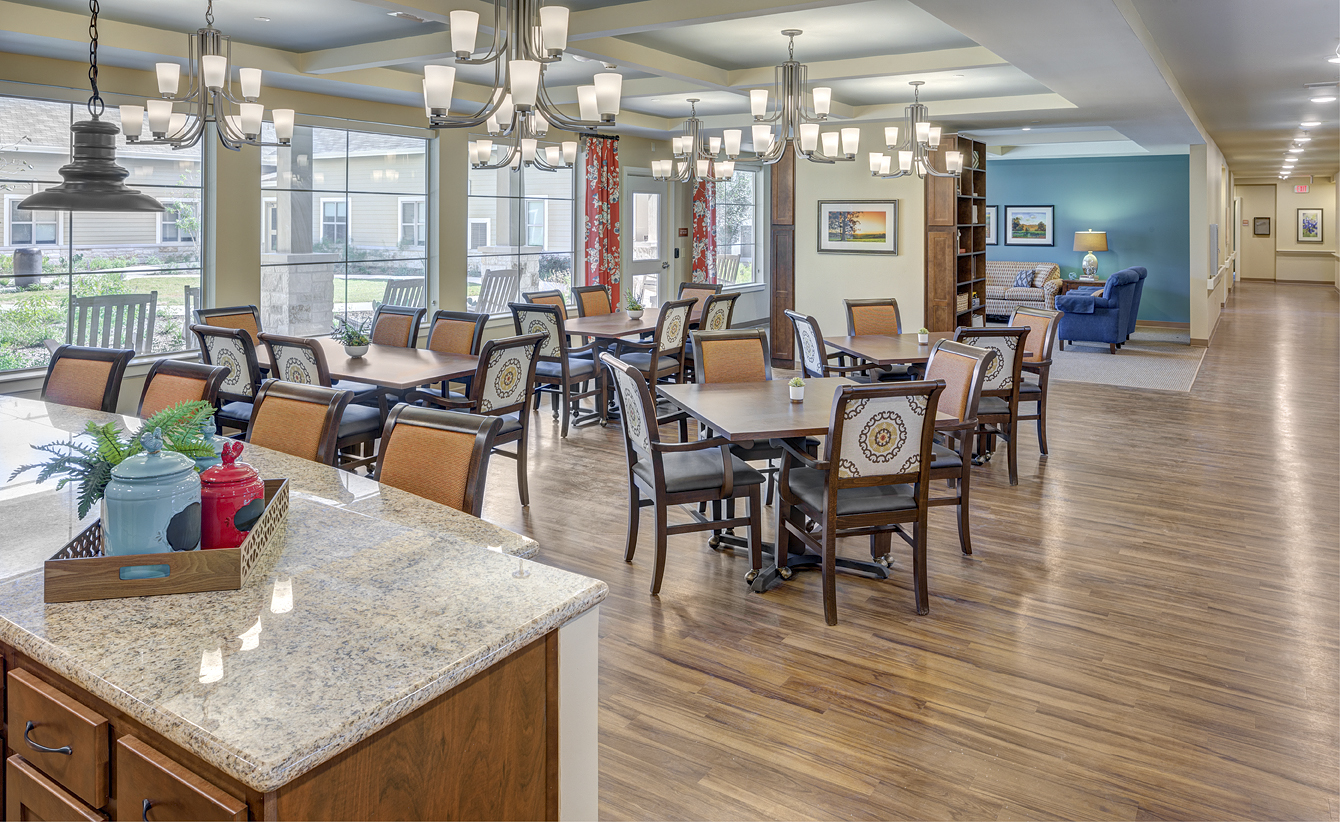 At LCS, we believe experience matters, and partnering with someone who has addressed a need or problem hundreds of times can help you overcome growing pains. But, locating the best third-party senior living development partner isn't as easy as doing a search or asking a colleague. We'll look at what qualities make for the best, most effective, and most trusted relationships.
Experienced Project Management
A major benefit of using a third-party developer is the experienced project management they bring to the table. Effective project oversight can lead to reduced costs, improved productivity, and enriched collaboration.
With a third-party senior living community developer, project management teams are guided by specialized senior living experience to deliver projects on time and on budget.
Clean Lines of Communication
Clear and concise lines of communication are vital in running a successful senior living community for several reasons:
Clarity of expectations: Effective communication helps to ensure that both parties have a clear understanding of project goals, timelines, budgets, and other expectations. This minimizes misunderstandings and reduces the risk of project failure.
Problem resolution: Regular communication enables both parties to address issues that may arise during the project and find mutually acceptable solutions.
Collaboration and teamwork: Communication facilitates cooperation and partnership between the third-party developer and the senior living community, promoting a positive and productive working relationship.
Transparency and accountability: Regular communication promotes transparency and accountability, allowing both parties to keep track of project progress and make adjustments as needed.
Building trust: Good communication is essential for building trust between the third-party developer and the senior living community. Trust is critical to the success of any project and can contribute to the longevity of the partnership.
Communication is a critical aspect of the relationship between third-party developers and senior living communities and should be cultivated to ensure the success of projects and in creating a long-term, healthy partnership.
Effectively navigating a customer-vendor relationship requires focused attention from several branches of the organization. Transparent communication across all teams not only encourages collaboration but reduces delays and unfulfilled expectations.
The best third-party developer will know their roles and responsibilities thoroughly. Once a third-party developer relationship is established, and all the expectations are set, communication can focus on regular updates. Creating a schedule of "communication summits" can help both sides of the third-party relationship remain focused on the goals.
Another tip in keeping lines of communication open would be to review the communication structure. Are lines of communication open, or are they getting bogged down through:
Slow responses to emergencies
Duplicate information being sent
Lack of unity
Multiple channels of communication that cause confusion
Lack of transparency in decision-making
Effective communication involves actively listening to senior communities and their stakeholders. Active listening further promotes understanding, collaboration, trust, and overall problem solving. LCS Development understands that listening to both stakeholders and community members is an essential component of successful decision making and can contribute to better outcomes in any project or initiative.
Focus on Schedule & Deadlines
Maintaining reliable schedules for projects of any size can give other parties and departments a chance to allocate personnel if needed and look ahead to avoid potential delays and cost overruns.
LCS Senior Housing and Retirement Community Development Services
LCS and its Family of Companies are a single source of in-house expertise ranging from marketing to design to senior living construction and design management, occupancy, and more.
As senior living experts we are dedicated to designing and developing extraordinary communities and bring a depth of knowledge to complex projects and high barrier-to-entry markets. Whether building, expanding or repositioning, you'll get help at every stage of development.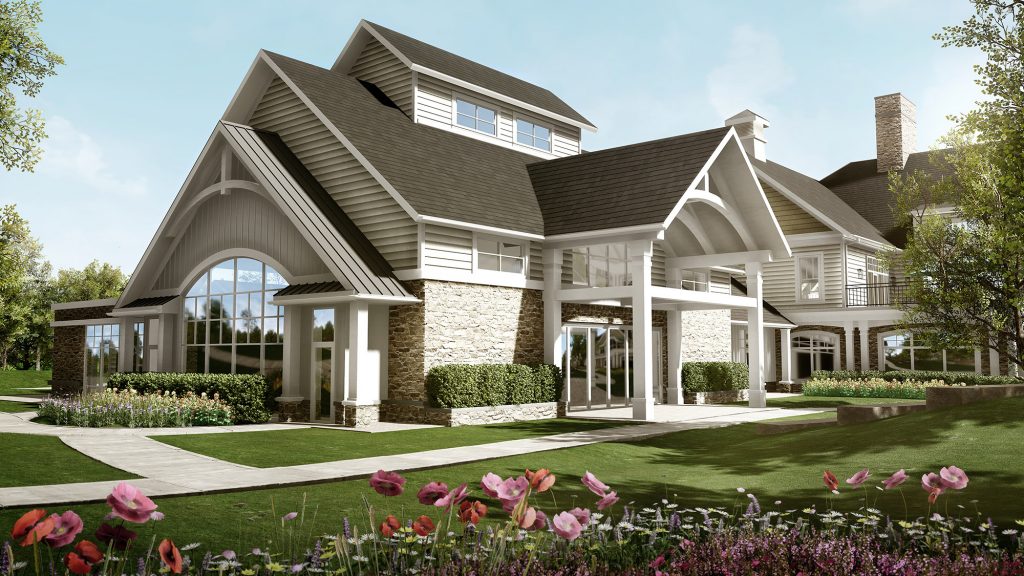 Master Planning
A well-executed master plan is informed by extensive market research that provides a comprehensive picture of all factors that can influence the success of your community.
LCS Development, with its refined 3-step process, ensures long-term viability and a strong market position. Our well-designed and time-tested planning provides direction and focus that address your unique opportunities, challenges and concerns. This process creates a phased strategy to execute a logical site development sequence and also includes future growth and program enhancements combined with a financial plan to ensure viability. LCS Development 3-step process includes:
Assessment
Collaboration
Delivery
LCS Development gives a complete picture of all the factors that could impact your community's success and work closely with stakeholders, board members, and owners to establish a strategy for your community.
New Development
When considering a new senior living development project, you want to work with seasoned experts who support you in achieving your objectives and gauge success by your satisfaction. For the purpose of building brand-new senior living communities from the ground up, LCS Development has created an effective and efficient procedure.
Every aspect is overseen by our knowledgeable team of development managers, architects, market researchers, sales, and financial experts. To ensure that working with us is a high-value solution, we coordinate our efforts with your local teams.
Together, we can create senior living community that satisfies residents' needs, fulfills the board's mission, and is in line with owner's ideals. Put our team's abilities and services to work for you.
Redevelopment
We assist senior living communities across the nation in formulating and implementing a repositioning strategy that will appeal to current residents and future residents. LCS Development will conduct comprehensive reviews and market research for your specific community. The research ensures that your community remains relevant, competitive, and operationally efficient in a continuously evolving market.
LCS Building Success Stories

We know there is a lot to consider when searching for a partner to help you reach your goals. With over 50 years of senior living experience, LCS delivers the integrity, leadership, and innovation your senior community needs to thrive today and tomorrow.
With LCS senior living residents will receive the highest levels of care and service and you'll receive the experience from six senior-focused companies that all work as one.
Additionally, we support LCS Foundation, a nonprofit entity dedicated to making a positive impact on the lives of our community members by supporting and investing in the senior living profession through charitable giving.
LCS draws from its extensive offerings, services, and expertise to develop innovative strategies that build and enrich your senior living community. Contact us to learn how we can help you deliver an award-winning resident experience.

Subscribe to LCS Insights
Thank you for filling out our form. You may now download articles.