Case Study:
Life Care Services
Business Opportunity: Repositioning to Build Resident Engagement
Casa de las Campanas
Business Profile
Casa de las Campanas is the only not-for-profit Type A Continuing Care Retirement Community in San Diego County. Situated on 22 acres in Rancho Bernardo, California, Casa de las Campanas currently has 376 independent living apartments, 43 assisted living apartments, 27 memory care beds, and 99 skilled nursing beds. The board of directors is composed of local business leaders and professionals from varied fields.
---

Business Situation
In 2012, the board realized that with a growing number of senior living options in the area, it was becoming more difficult for their 25-year-old community to compete. There were newer communities in the market, which provided more services and amenities than Casa de las Campanas offered.
The board reviewed a summary of 10 years of resident satisfaction surveys, which included feedback about their desire for additional amenities and services. They found several areas that could make the community more profitable and staffing more efficient while giving current residents more opportunities for engagement.
Areas of concern included:
No indoor pool

Small fitness center

Limited private rooms in the health center

Limited private bathrooms in the health center

No casual dining option

Assisted living needed improved design

Limited common areas for casual resident interaction
The board contacted LCS Development after they saw a presentation by another senior living community that hired the company for their repositioning project. They felt it was important to partner with a development company that specialized in senior living to avoid the pitfalls of using generalists who don't fully understand the unique resident and operational needs of senior living communities. The board decided to forgo a request for proposal process and engaged the services of LCS Development based on the team's original presentation, the wealth of information provided by LCS Development, and the depth of their senior living experience.
---

Business Solution
The board and LCS Development had the following goals: make improvements that offer residents more freedom and choice, and help residents maintain active, independent lifestyles. It was important for Casa de las Campanas to remain relevant and attractive to prospective residents seeking senior living options in the market. Staying competitive in the market maintains Casa de las Campanas's positive cash flow, and ultimately supports its not-for-profit mission.
---

Recommendations
Create a bistro with inviting, open spaces to encourage social interaction. Adding this alternative to the two existing dining rooms extends dining hours and expands the services available to residents.

Open up the bistro space with balconies that overlook the lobby to let the sights, sounds, and smells from this busy hub welcome guests as they enter the building.

Relocate and upgrade the salon with contemporary design and new equipment.

Build a new fitness center with indoor pool to provide more opportunities for residents to take classes, stay active and engage with each other.

Build a courtyard that connects the fitness center and the bistro with an outdoor gathering place.

Build a new 72-unit health center for skilled nursing and rehab services.

This neighborhood model primarily includes private rooms with dining options and activity kitchens. Decreasing the number of units more accurately reflects the current need. The neighborhood model is expected to appeal to future prospective residents.

Tear down the existing skilled nursing building and construct 24 new independent living residences, 44 new assisted living apartments, and 22 memory care residences. The assisted living and memory care residences will include all household amenities. The new building will also include a new theater, library, outdoor, lounges, and a multipurpose space for residents to enjoy.

In addition to the new 5-story assisted living, independent living and memory care building, the existing assisted living units that are interspersed throughout the existing independent living buildings will be modified to create 25 new market rate independent living apartments.

The addition of a new day care center for the staff's children is currently being considered.
---

Positive Outcomes
Residents at Casa de las Campanas are highly engaged in their community. Inclusion and communication about the development process were important. The community involved resident subcommittees and task forces, and received input via surveys and forums. Plans and progress updates were shared with residents and staff so everyone stayed up to date.

LCS Development has experience working with the Office of Statewide Planning and Development and the complex regulatory requirements in California. The approval process for developing health centers in California can be lengthy.
LCS Development mitigated the risk and started the approval process when project planning began in 2013. They've been diligent in working with state agencies to hold them accountable for meeting deadlines, and strategizing with Casa de las Campanas to navigate the challenging process. As a result, the health center is currently under construction.

The new transitional care level (formerly the memory care floor) fills the gap between memory care and assisted living, and offers post-acute care. The transitional care level provides residents the right amount of care and varying levels of independence depending on their needs. This leaves the skilled nursing facility free to care for the residents who specifically require its services.

LCS Development worked with Casa de las Campanas to prioritize each phase of the project to maximize the budget, and minimize disruption to community life.

To ensure resident safety and minimize disruption, demolition was carefully scheduled at times when it would not to interfere with resident activities; temporary walls were erected to mask construction; quiet rooms were established to give residents a respite from the noise; and construction workers wore ID stickers on the jobsite.

The salon and bistro were completed in early 2016, and is extremely well received by residents. It's expected to have a positive impact on marketing efforts.

The new courtyard linking the bistro and fitness center offers residents a newly installed putting green and space to enjoy the outdoors.
The team is finalizing design and development plans for the new AL/MC residences.

The fitness center is completed and opened in May of 2017.

Feedback from Casa board members is positive. They feel they're included in the process and that there is open exchange with LCSD. Weekly updates and calls occur with involved board members, and there are quarterly Planning and Construction board committee meetings where LCSD and the architects provide detailed updates.

LCSD is trying to acquire 10 acres of land north of the campus to expand the community offerings to include 48 casitas that will range from 1,950 to 2,100 square feet overlooking Lake Hodges.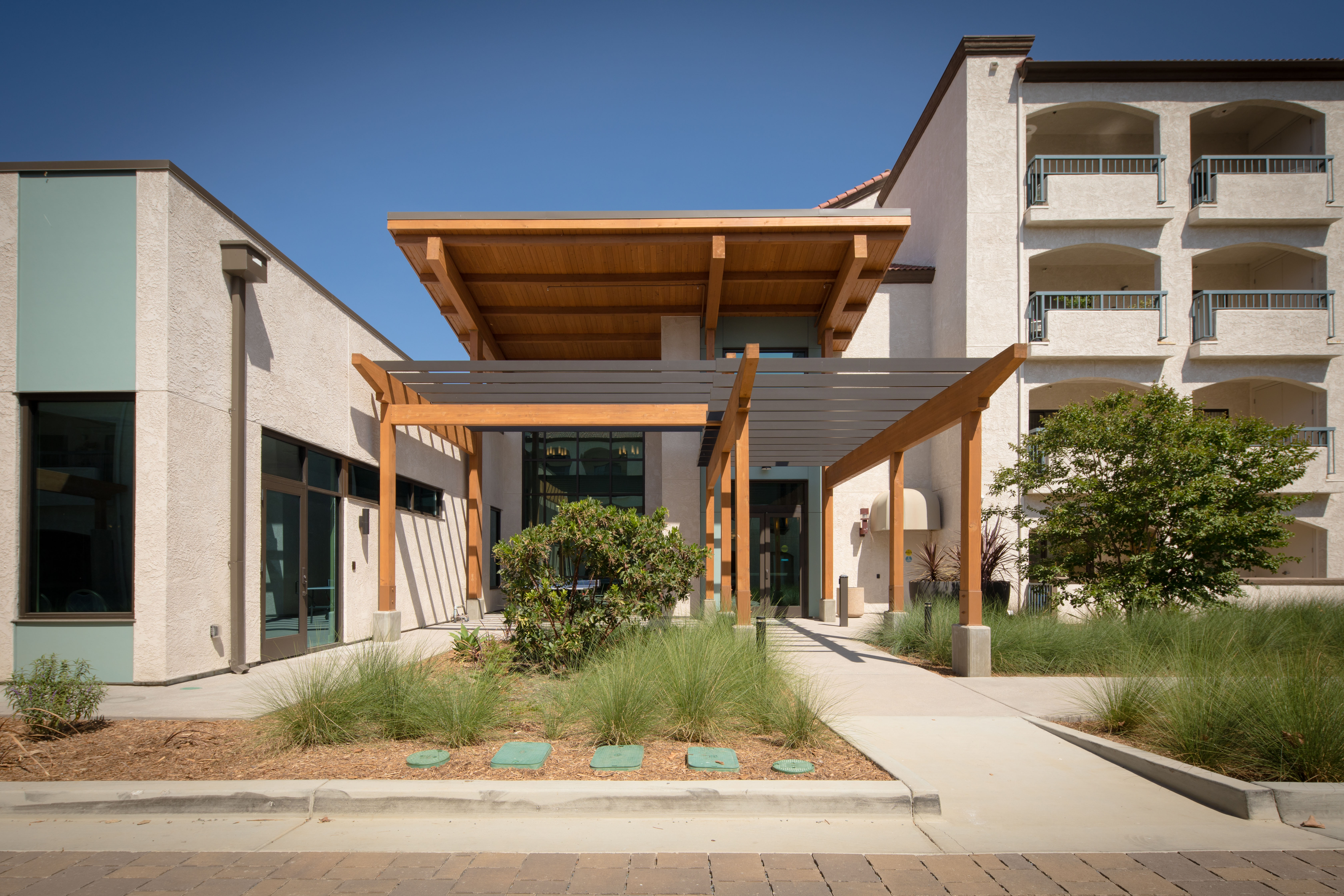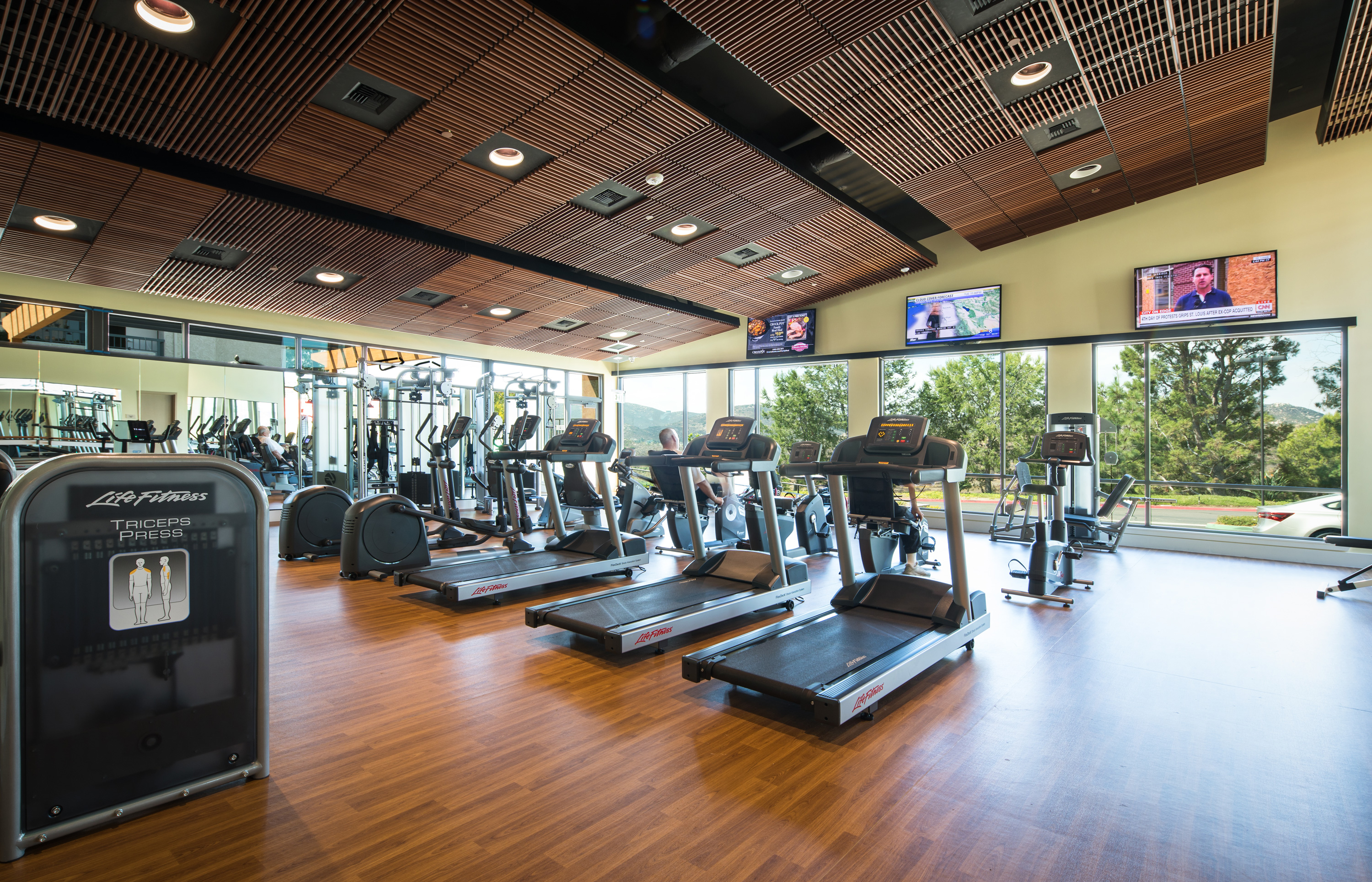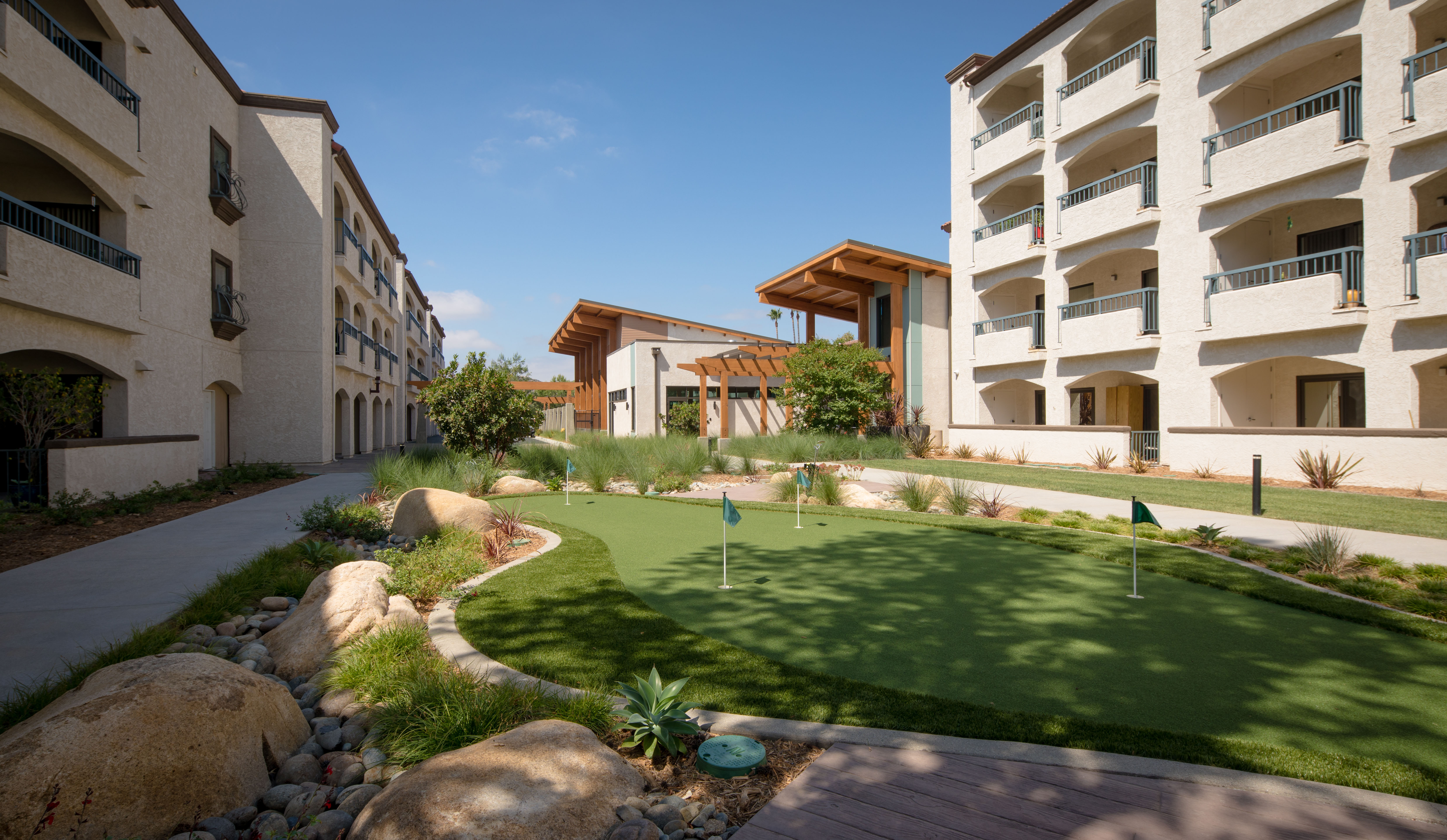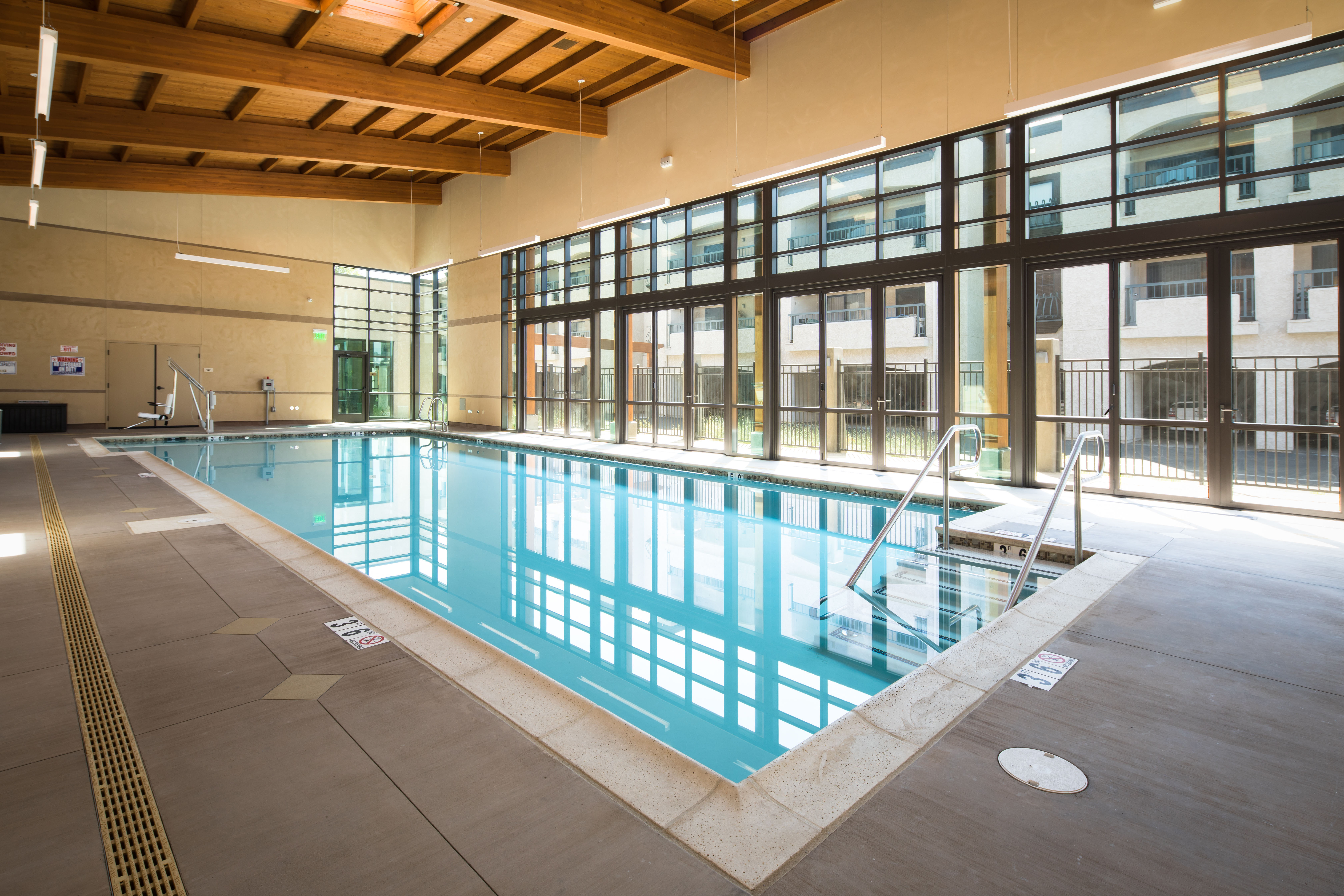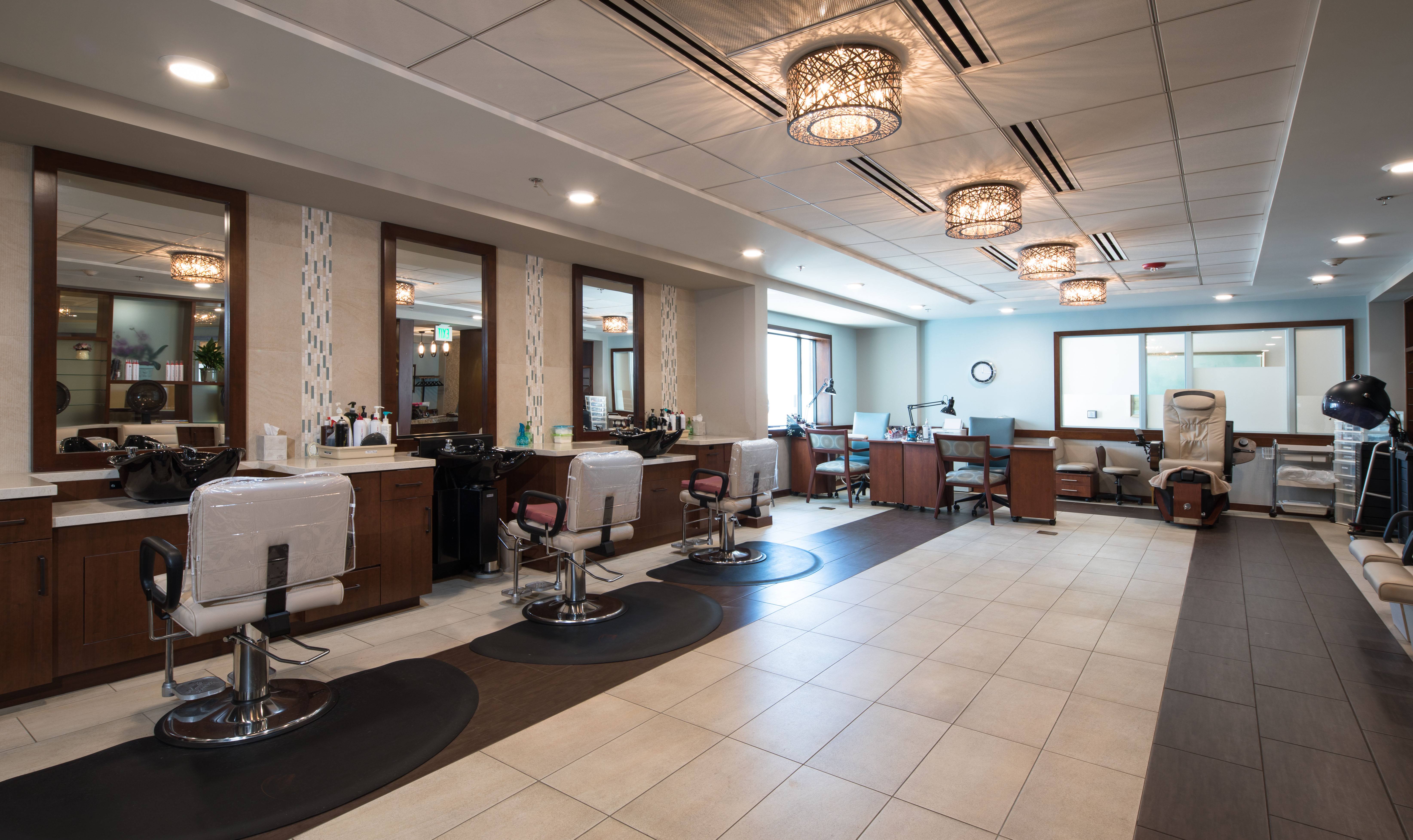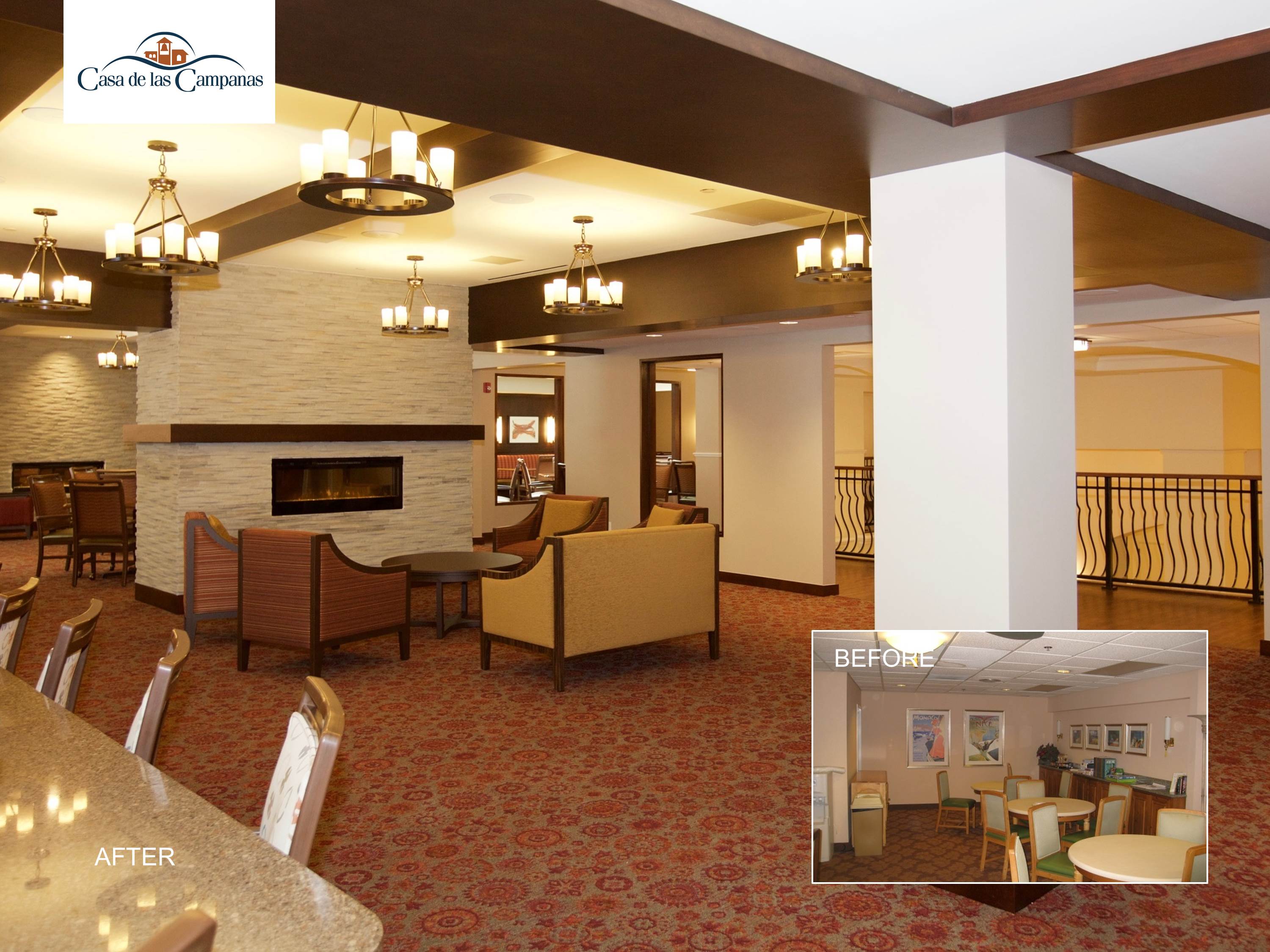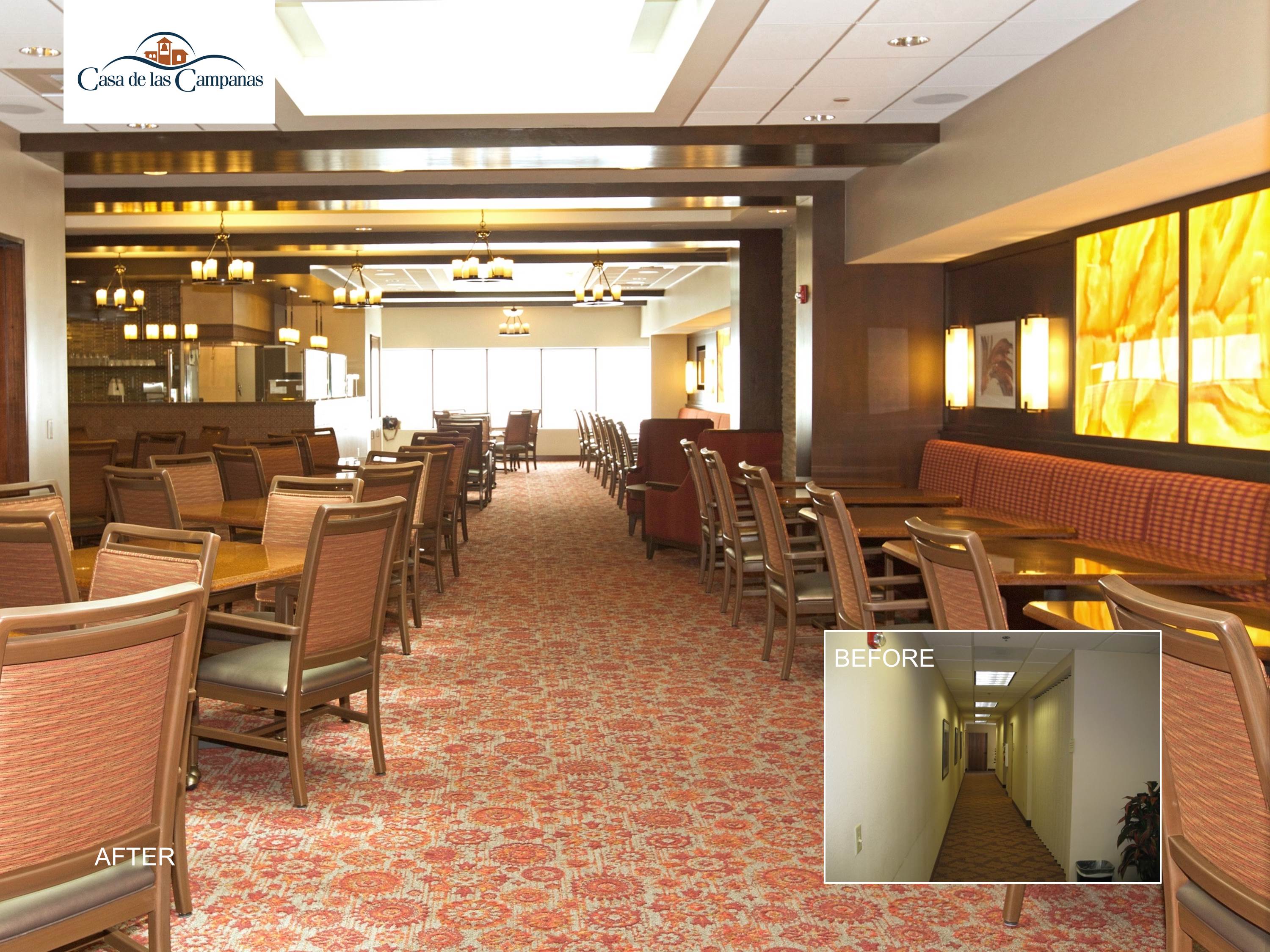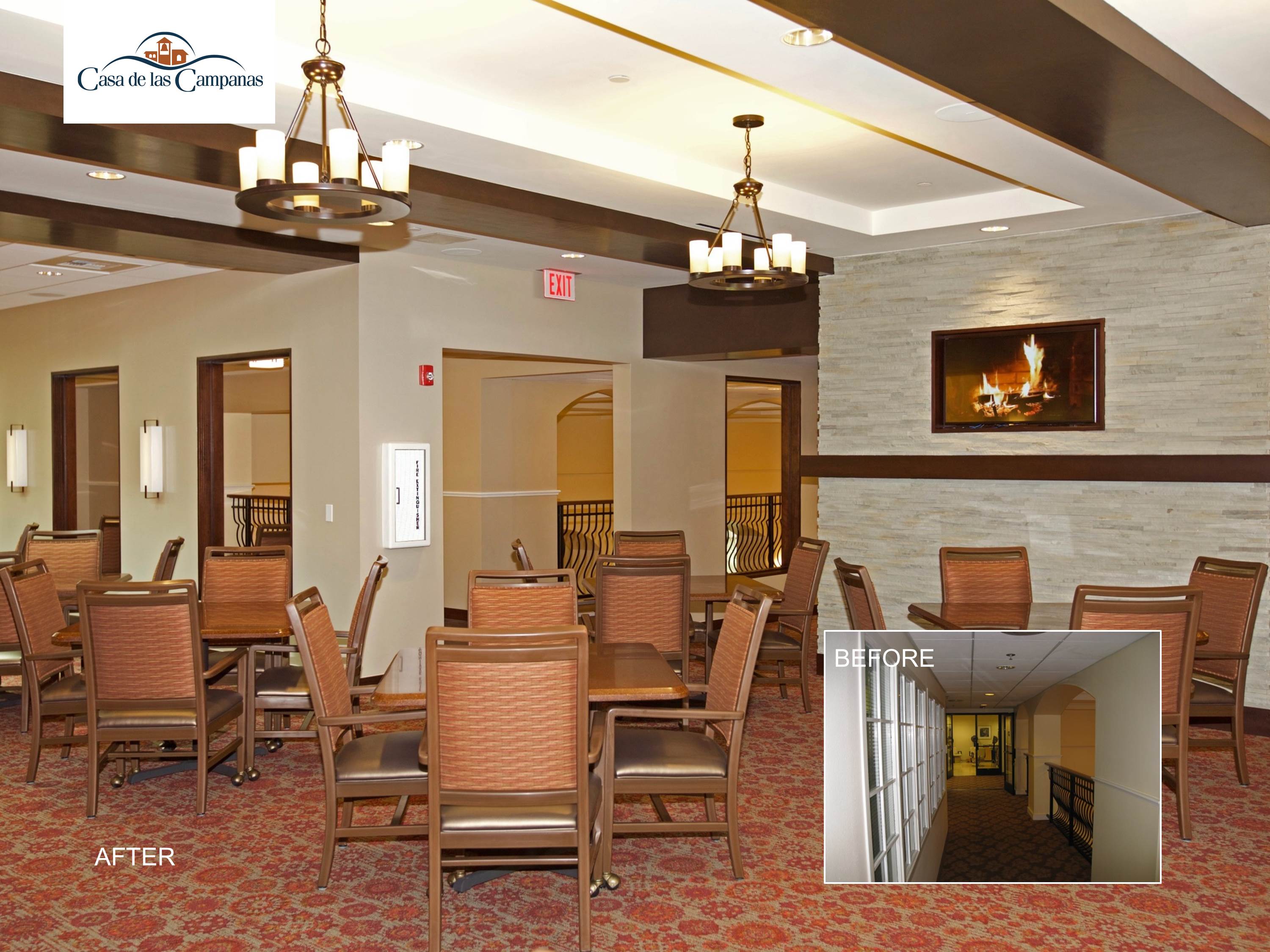 They bring expertise we don't have, yet they don't impose their plans on us. They ask us what will work operationally and for our residents. That's exciting for us.
Casa's executive director, Kim Finch Dominy, appreciates the streamlined process and being able to partner with an organization with over 40 years of senior living experience.
The full redevelopment project is expected to be completed in 2018. To learn more about how your senior living community can benefit from LCS Development services, call 515-875-4755 or continue to browse our website. Together, we're greater.