Master Planning for a Better Resident Experience Today & Tomorrow
Nov 15, 2023
Today, where new advancements merge with changing demographics, providing a top-tier resident experience is crucial for senior living communities. Master planning will play a pivotal role in ensuring that senior living communities are built for today and poised for tomorrow's changes and demands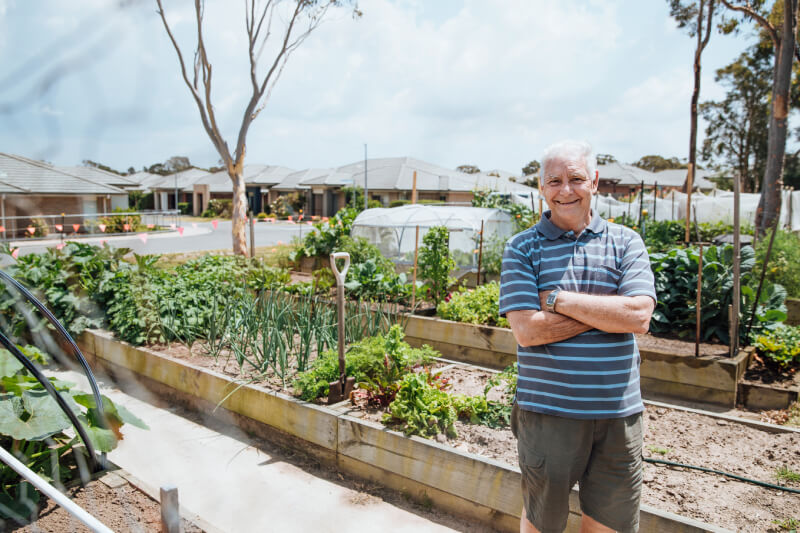 Today, where new advancements merge with changing demographics, providing a top-tier resident experience is crucial for senior living communities. Master planning will play a pivotal role in ensuring that senior living communities are built for today and poised for tomorrow's changes and demands. As the older generations approach retirement, their choices in living arrangements are shifting. Many are downsizing from single-family homes to independent living. Today, understanding the nuanced needs of this generation and the ones to follow is vital for long-term success.
Gone are the days when simply adding more buildings or floors sufficed. While physical expansion is essential, refining the resident experience for each target audience is equally, if not more important. Let's explore the trends in dining, health and wellness, and technology in senior living and how to incorporate them into a master plan.
Master Planning for a Senior Living Community – for Independent Living
Master planning provides a comprehensive picture of all the components that influence the success of a community. The art of master planning includes the areas of architecture and infrastructure. However, it's also about adding services, amenities, and experiences that resonate with residents.
1. Definition
Master planning, simply put, is a roadmap for the future. It not only entails expansion but also significant capital improvements. These improvements are investments into the core structure, ensuring the facility remains modern, safe, and equipped with the latest services and amenities that residents love.
2. Capital Improvements for Greater Accessibility
Improvements that make residents feel at home and cater to their evolving needs will make their stay comfortable and fulfilling. Consider things like universal design, sensory gardens for dementia patients, or even smaller rental homes or co-op living.
3. Growth & Satisfaction
With a robust master plan, communities can anticipate challenges and pivot as needed, ensuring they grow sustainably while retaining high resident satisfaction levels.
In an era where rapid advancements collide with changing demographics, senior living communities are at the crossroads of opportunity and obligation. The goal is not only to offer residents a place to live but to ensure an enriched living experience that fulfills the needs of today's generation yet looks towards the needs of the next. The impending influx of the boomer generation, with its unique preferences, accentuates the need for strategic foresight.
Trends in Senior Living
This section aims to spotlight the trends that are not just making waves but are set to define the future landscape of senior living.
Dining Experiences for Everyone
Gone are the days of generic, one-size-fits-all meals. Today's senior living leaders understand the importance of food and the dining experience. Food isn't just sustenance; it's an experience, a memory, and, for many, a slice of home and comfort. Thriving senior communities are recognizing the emotional connection and revolutionizing dining experiences. No longer confined to fixed menu times and seating arrangements, residents now have a voice and a choice in where they sit, what they eat, and when. Meal planning and a diverse and inclusive culinary offering are highly supportive to residents. Let's briefly look at dining trends.
• Personalized Dining Options – The addition of freshly prepared vegan, vegetarian, therapeutic diets, and kosher options allows residents to eat according to their personal beliefs, tastes, or medical reasons, just like at home. For the best experience, residents are presented with options in dining venues, seating (table or booth, for example), and even ordering (menu-style, daily specials, food truck).

• Cooking Classes - Beyond dining, culinary classes offer residents a chance to reminisce, share, and bond. A teaching kitchen can allow residents to learn something new and gain greater confidence and independence.

• Wine and Happy Hours - Age shouldn't curb the joy of relaxed evenings spent over stories and sips. Happy hours and cocktail parties are a vibrant way to bring residents together for fun and conversation.

Resident Activities for Independent Living, Assisted Living, & Memory Care
A fulfilling life is an active one. Senior communities at all levels of care are infusing a richer mix of activities tailored to each care level. Activity trends we see across senior living include:


Tech-Savvy Engagements - Embracing the digital age with virtual reality activities, interactive golf simulations, tours of museums, and many other simulations. Wii games that include dancing, bowling, tennis, brain games, or favorite television shows such as Jeopardy.

Mind & Body - Incorporating yoga, tai chi, or meditation sessions for holistic health.

Events & Social Outings - Offering concerts, movie nights, or local museum visits adds cultural enrichment and community bonding.

Outdoor Engagements - Gardening plots, swimming, and nature walks are popular ways residents can experience nature's therapeutic touch.

Creative Classes - Art, pottery, baking, and culinary lessons help keep residents engaged.


Technology with Seniors in Mind
The digital revolution isn't limited to the younger generations. Today's senior citizens are eager digital explorers, seeking convenience, connection, and care through personal smartphones, as well as a community's tablets and other devices. Technology can add to the resident experience in numerous ways.
• Wearable Devices - Beyond fitness tracking, these devices monitor vital signs and can ensure timely medical interventions. They also can track sleep quality, activity levels, weather, and more. Some even have video capabilities. Wearable devices can help seniors make better lifestyle choices.
• Social Media – Social media bridges the generational gap by connecting residents with their families and the world. Dedicated social media pages or groups allow residents to interact with like-minded people, ease isolation, and stay connected.
• Resident Portals – Communities that offer a user-friendly platform allow residents to stay connected to their community. These portals are also a great way to get feedback on everything from meals to safety issues within the community.

For senior living developments with over a hundred communities, group purchasing options are also available to ensure consistency across your locations.
Health & Wellness
Wellness isn't a trend but a lifelong pursuit. Programs like our award-winning LCS Health & Wellness Navigation blend wellness wisdom with modern health practices such as handling health care logistics, meal planning, and customized exercise plans to create a complete approach to senior well-being.
Our Health & Wellness Navigation Program embraces eight areas of wellness, each one designed to give residents a richer and healthier lifestyle.
1. Physical
2. Emotional
3. Environmental
4. Spiritual
5. Vocational
6. Social
7. Intellectual
8. Health Services
Trends in Health & Wellness
Some of the most promising trends come in memory care. Modern reminiscence therapy is being used in many LCS communities to better the lives of those living with Alzheimer's and other memory loss conditions by tapping into "remote memories. Additionally, supporting intergenerational relationships can help promote deeper and more meaningful social interactions for all residents.
Incorporating Independent Living Developments & CCRC Trends into the Master Plan
The boomer generation is one of our most significant demographic trends. As people live longer, there is naturally a greater interest in living independently. This has increased demand for independent living developments and Continuing Care Retirement Communities (CCRC).
The question is, how can a community incorporate trends in dining, health, wellness, and technology into a master plan? We have a process in six steps.
1. Identification of Trends - Regular industry conferences, feedback loops, and expert consultations ensure the community remains updated.
2. Assess Residents' Needs - Beyond surveys, personal interactions can offer rich insights into evolving needs.
3. Develop the Plan - Create a detailed, actionable strategy with clear milestones.
4. Implementation - Collaborate with experts, ensuring each phase is executed seamlessly.
5. Evaluation - Periodic checks to measure the impact and relevance of the implemented changes.
6. Monitoring -Consistent oversight ensures quality and allows for adaptive modifications.
In addition, senior living rental communities are also developing transformations as the boomer generation enter into retirement choosing 55+ rental communities before moving into independent living and CCRC options.
Master Planning for a Brighter Today & Tomorrow
Master planning in senior living is more than building and expanding; it is the essence of the resident experience. At LCS Development, we pride ourselves on being ahead of the curve and prioritizing resident satisfaction. Let's start a conversation to learn more about our offerings and how we can prepare your community for today and the future

Subscribe to LCS Insights
Thank you for filling out our form. You may now download articles.